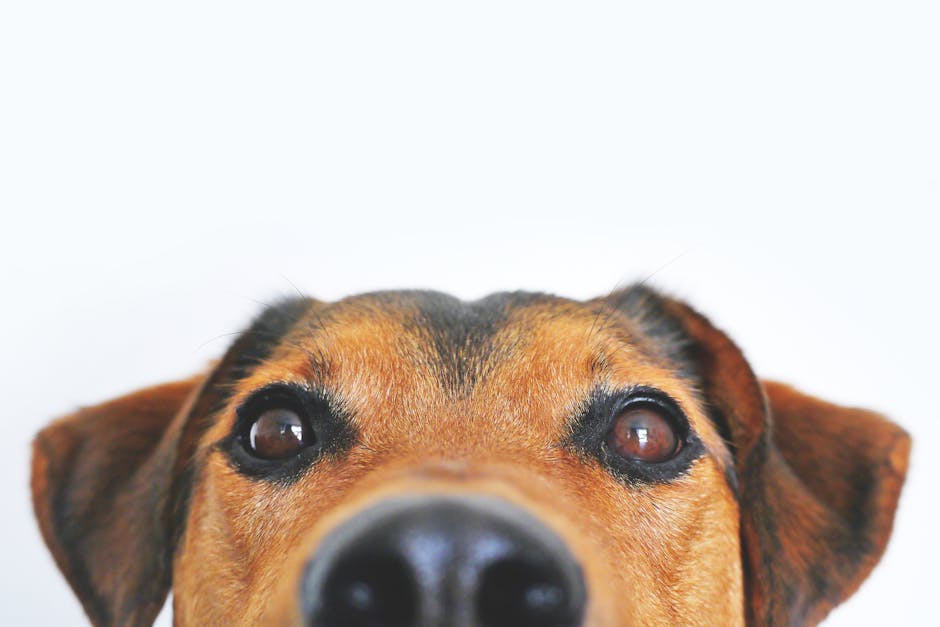 As a dual pet lover and lover of a clean house, your vacuum is probably your best friend. Not only are there hundreds of brands, but there's also a ton of different types. You don't need all of these, but I find each of these serves a different purpose and comes in extremely handy at different times. So which should you get?
Best Vacuum for Pet Owners – Overall
Our Pick:  Dyson Ball Animal + Allergy Vacuum with 7 Tools
Is it possible to love a vacuum? Because I LOVE this vacuum!
Why is this my holy grail vacuum?
The power. No matter how clean I think the carpets are, when I vacuum with this, I am always amazed at how much more it pulls up!
No filters!! If you've ever dealt with vacuum filters, you know why I love not having one.
Ease of use. It is extremely easy and smooth to maneuver.
The attachments. You can tell a lot of thought went into these attachments. Each one has a great use case, but my favorite is the stair attachment. It cut the time it takes me to vacuum the stairs in half!
Best robot vacuum for pet owners:
Unless you are one of the lucky few, if you have a cat or a dog, you will lose the war on fur. Your best defense is a robot vacuum.
Our Pick:  Samsung POWERbot R7090 Robot Vacuum, Works with Alexa
Pros:
Saves time. This thing can run way more frequently than you have time to vacuum yourself. The best way to keep fur under control is to stay on top of it.
Runs on a schedule. Set up a schedule and you're done! Set up a schedule of when you'd like it to vacuum and it will go do it's thing and return itself to its 'home' when it's done.
The edge cleaner. One difference with this vacuum compared to many other is its shape. Instead of begin completely round, it has one flat edge that can get up against the corners of the walls. When it detects an edge, a little 'squeegee' looking tool will extend out, getting and even closer clean (this sounds like a toothpaste commercial now).
It's gentle. It's super gentle when it comes close to objects, so you're safe even if you have some fragile things around the house or on the ground.
The big wheels. The wheels on this thing look like miniature monster truck wheels. The key being miniature, but these wheels allow it to go from hardwood surfaces to carpet with ease.
It has an app. This is pretty cool because you can control it from your phone and see where the vacuum has cleaned already.
Connects to Alexa. Control it with your voice. This is just cool and fun to do!
'Point Cleaning' allows you to point at a specific spot and it will come clean it up for you. I don't use it a ton, but this has been handy for me if I happen to be sweeping and want the pile cleaned or a spill in a specific spot.
Cons:
Short battery life. the battery sometimes runs our half way through cleaning, but it's not a big deal because the vacuum will return itself to the charging station and pick up where it left off when it's charged again.
While still good, the suction power on this thing just can't measure up to our holy grail vacuum.
Best light weight and cordless vacuum:
Our Pick: Dyson V6 Animal Cord-free Vacuum 
I do not personally have this vacuum, but when I was looking at a new vacuum to get, I was very close to getting this one. The reason I decided against it was I was unsure if it would have enough power to clean my entire home. The reason I liked it, is because one, it has great reviews, and two, it seems like the happy medium of all of the vacuums on this list. It's still powerful, but light weight, portable, good attachments, etc.
Best handheld vacuum for pet owners:
Our Pick: Shark Cordless Pet Perfect II Hand Vacuum 
If you are going to splurge for the cordless above, you probably don't need this one, but if all you really wanted out of it was the portable features, this is a better, low cost alternative for you! I didn't know I needed a dust buster until I had one. Aside from the obvious uses, these are GREAT for quickly getting pet hair off of furniture and in small corners.
I love this one for it's suction power and all the handy gadget attachments that come with it!
I honestly can't think of any cons for this one!